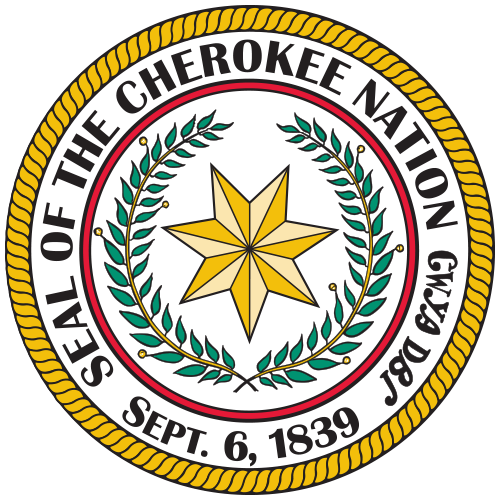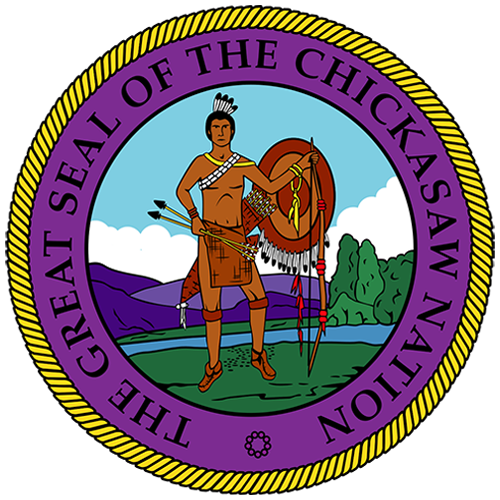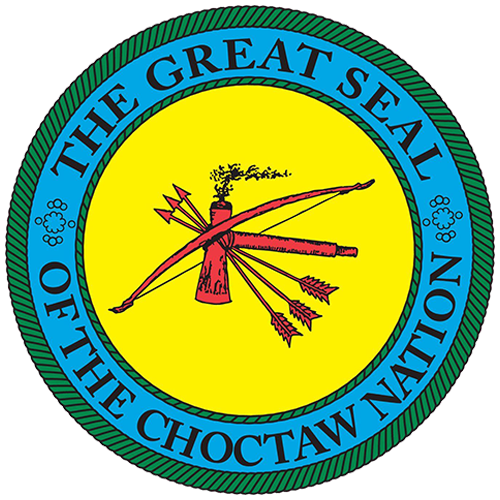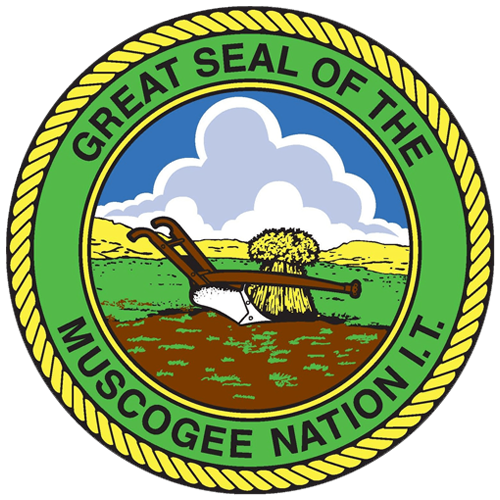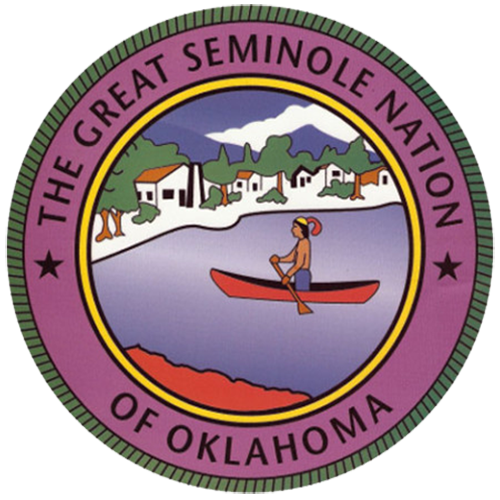 Muscogee (Creek) Seal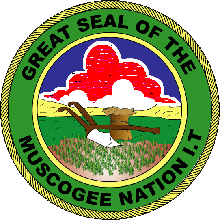 The central device shows a sheaf of wheat and a plow, surrounded by the words "Great Seal of the Muscogee Nation, I.T." The initials here are for "Indian Territory."
The people of this tribe referred to themselves as the "Muscogee," and the early English colonists called them by the name of "Creek" because they lived along certain creeks in Georgia. This seal was a modern symbolism of the industry of the Creeks as agriculturists, for which they were noted from earliest times. After coming to the Indian Territory, the successful growing of small grain, especially wheat and some oats and rice, besides large crops of corn in the rich lands bordering the Canadian and the Arkansas rivers and their tributaries, brought prosperity to the Creek people. The Sheaf of wheat and the plow represent the "Muscogee" as an agricultural people, but had a broader significance reflecting Christian influence of the Creek chiefs and leaders. The Methodist and Presbyterian denominations were particularly strong in the nation when an official seal was adopted after the American Civil War. From the adoption of the written constitution of the Muscogee Nation in 1867, to the close of this government just before Oklahoma became a State, these two church organizations counted many outstanding leaders and principal chiefs as members.
References: Muriel H. Wright, "The Great Seal Of Muscogee Nation I.T," The Chronicles of Oklahoma, Volume XXXIV (Autumn 1956)